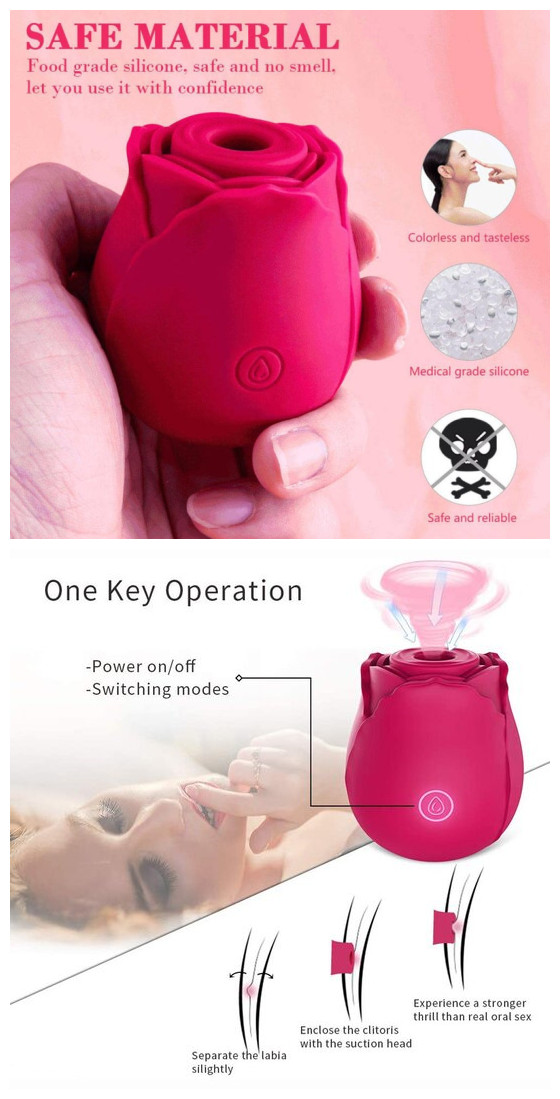 Features:
1. Female rose toy, 1.5 hours for fully charged, the rose toy can provide 120 minutes of play time.
2. 10 Powerful sucking frequencies: The rotating airflow generated by the internal vibration will suck and tease the clitoris, helping you achieve orgasm in a short time. With just one click, you can easily change different pleasures.
3. This is a continuously variable vibration massager. The strong impact force brings you unprecedented pleasure, and then you can find new wonderful pleasures and enjoy unprecedented pleasure.
4. Its 100% waterproof design ensures that it can be used in a bathtub or swimming pool, and you can enjoy it to your heart's content. It is an odorless, safe, quiet and high-quality vibrator.
5. Its style is very exquisite, fashionable and mini, warm colors, exquisite and beautiful materials and amazing hand feeling are all very beautiful. Its stylish and generous style will ensure that you can enjoy the breath andual pleasure brought by toys whether you are alone or sharing with lovers of real indoor and outdoor companions.


Customer Service
Any worries? Our 24/7 customer service is always here to help. You can easily find out our friendly customer advisor by Facebook live chat, Twitter, Instagram, email or phone.